Revolutionising the Employee Experience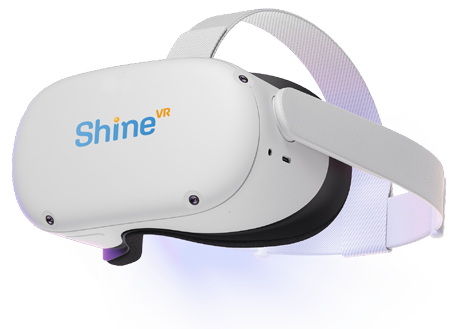 Frequently Asked Questions
Enter your description about the heading title here.
I can't login to the portal
I can't login to the portal acme.shine-vr.com (your URL will be unique to your company  i.e company.shine-vr.com)
You should use your work email and a PIN what was shared with you from a shine-vr.com email address.
If you continue to have trouble please contact your account director or support@shine-vr.com
How to connect the VR Headset to WIFI
How to connect to Wifi
Click on the Wi-Fi-Symbol in the top right corner (see the image below, marked in red).
 The headset will automatically search for any Wi-Fi in the area. 

Choose your Wi-Fi and enter the password. – when done, click on the "enter-key". 

Click on connect – the headset will connect to the chosen Wi-Fi.
How do I adjust the volume on my VR headset?
On the Pico and Meta Quest headsets there is a volume rocker switch on the bottom of the headset.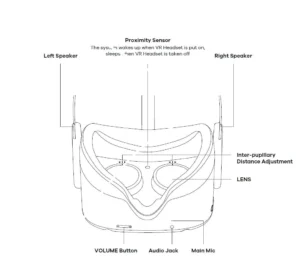 The VR screen is fuzzy or hard to focus?
You may need to adjust the inter pupil distance (IPD) to match your eyes.  This is a simple procedure, remove the VR headset and, looking into the lenses, slide each lens to the left or right, repeat until you find the image and 3D effect is comfortable.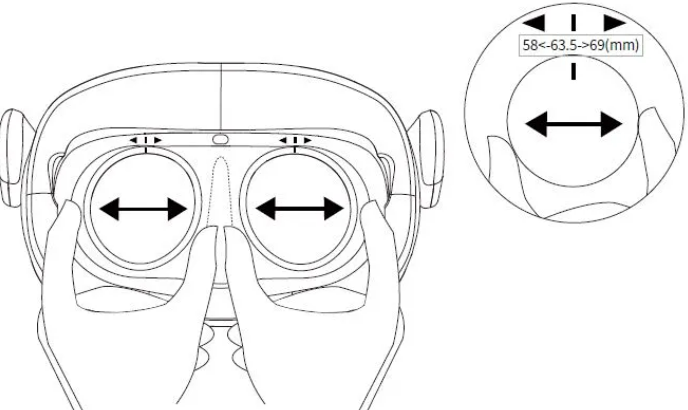 How to setup boundary
How to set up a boundary on the Pico Neo 3 from start-up
When turning on the Pico Neo 3 the headset should ask to set up the boundary area.

Here you can choose between a Quick Setup or Custom.

If you choose Quick Setup, your playing area is circular and you can set it to 3 different sizes. You can also choose to play sitting or standing. (we recommend sitting)

If you choose Custom, you can first set the height of the floor in your room using the Trigger button. After that you need to draw your playing area on the floor.

Once you are done with the setup, you can press Start Play to proceed. If you are not satisfied, click Reset Play Area.